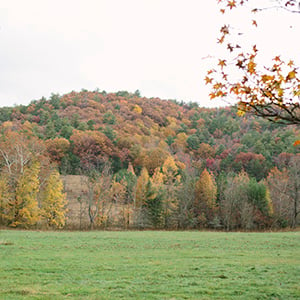 Across the nation, the fall weather is really kicking in and some people are even seeing some snow here and there. While we're sad to see the warm weather go, we are excited for hot apple cider, cozy blankets by the fire and cold-weather adventures.
We know that things tend to get a little bit busy once the holidays hit, so we're soaking up every minute of adventure we can get and want you to do the same. Plus, we want you to know that you can live riveted any day of the year, no matter where you are, who you are or what you're doing.
That's why, we've got the "Top 5 Things to Do This Weekend" coming at you in no particular order in 3… 2… 1.
Head to your local farmers market to grab the last bit (or should we say "bite?") of the season's flavor and colors. There are few things better than a homemade apple pie with freshly picked apples baking the oven. Don't you agree? In fact, with some of your items you find at the farmers market, you can craft up a delicious Thanksgiving dish or two for this week's Live Riveted challenge.
Take your Airstream for a quick weekend trip to the nearest RV park for what is sure to be a beautiful drive filled with amazingly colored foliage. We just can't get enough of the reds, yellows and oranges that this season brings. And what kid (or dog for that matter!) doesn't love to jump in big piles of leaves?
Cheer on the home team at your local football stadium. Whether it's high school or college, little league or pro, there's something special about bundling up in the crisp air with a pom pom in one hand and a cup of hot chocolate in the other while you enjoy a sense of community.
Looking for something that isn't going to blow the budget? WiseBread has come up with a list of free and cheap things to do in cities across the nation here. We're always up for discovering some of the most unique and entertaining things to do without even opening up our wallets.
And if none of those appeal to you, then Expedia has got 1,585 things to do in the United States for you right here. From the east coast to the west coast, north to south, there's sure to be something for everyone.
Just remember, the top thing that you can do every day is to: "Live Riveted." It means tons of different things to different people, but, as one wise man once put it, we must always: "strive endlessly to stir the venturesome spirit."
Live Riveted, friends.