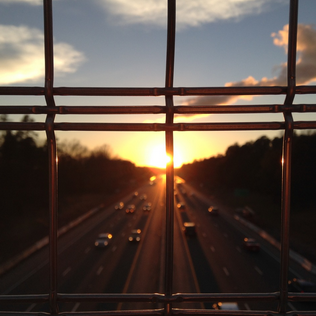 Live for the adventure: "It's about the journey, not the destination" really rings true. The #LiveRiveted lifestyle allows us to live riveted to whatever inspires us for the day, wherever it may be.
Don't be limited by long trips: Sometimes a spontaneous weekend getaway to a nearby campground or new city is just as thrilling as the 3-week cross-country adventure you've been planning for months. Plus, the short trips will certainly tide you over until you can get to the extended adventure.
Ask your friends for advice: One amazing thing about the Airstream community is the members' love of sharing their travel experiences, both good and bad. Whenever you come across another Airstreamer, do yourself a favor and ask them for their tips on where to visit. Plus, our Facebook page (link) is a great resource for people to connect and share travel tips.
Prepare for strangers to become friends: The locals are the folks who know the area best (and often have tips for some of the best places to visit). Ask them for input and get to know their stories. Before you know it, they'll be asking to check out the inside of your Airstream and you may be inviting them to stay for dinner!
Document your adventures: Imagine yourself 1 year from now, wanting for warm weather so badly and counting down the days until you set off on another adventure. There's nothing better during that time of longing than being able to look back at photos from past trips and read through travel journals about your time on the road.
Pack smart: Packing layers is key for your road trip travels. You'll be able to add or subtract based on where you stop and where you're staying. And have a bathing suit handy – you never know when you'll want to take a dip in the lake or a splash in the ocean.
Plan your trip's camping spots: Great resources are available online to find RV parks in the areas you're visiting. Check out Go RVing for a list of campgrounds by state. And explore the idea of boondocking if you're feeling adventurous! Check out some great boondocking tips from fellow Airstreamers here!
Get input from your travel companions: Before planning out your summer trips, sit down with your significant other, your family or your travel buddies and talk about your travel dreams, bucket list items, and new places you'd like to visit. You may come up with something different and unique to try!
Be open: Sometimes the best travel is the unexpected travel. A different route, a detour, an unexpected overnight stop… all of these may open your eyes to some of your favorite and most memorable experiences yet.
Get the guide: New to Airstreaming? Get "The Newbie's Guide to Airstreaming" and you're sure to start your summer travel off on the right foot.