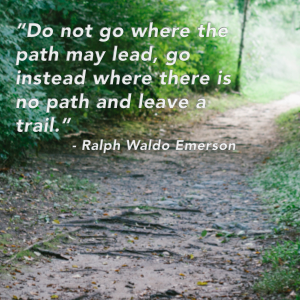 Last summer I met a woman 20 years my senior in my local café. I was admiring a quote I found inspiring that was hanging on the wall and she became fascinated with it as well. We struck up a conversation and now we occasionally run into each other there. In most cases we while away hours sitting in a booth.
Every single time I leave her I am clear that she was sent into my life at that precise moment for a reason. On a recent encounter she told me a story of how disappointed she was some years ago that a close relative didn't reach out to her when she was going through a cancer scare. She said she carried around some resentment for a while, but then talked to her priest about it.
"He looked me in the eye and said, 'Were your needs met? Did you have someone to take you to the hospital? Did someone assist you in getting prescriptions?'" my friend told me.
When she responded yes to the priest, that in fact she was surrounded by loving support, he surprised her with this:
"So you're mad that God answered your prayers, just not with the people you had in mind?"
Brilliant.
This idea has come up in a variety of conversations lately. We all have those people in our lives who give us so much that we don't know how we'll ever repay them, don't we? Once we realize that it doesn't have to be tit for tat, that the friends who are extraordinarily generous will appreciate that we pay it forward, life gets markedly more satisfying.
Still, it is not an easy concept for some of us. Unless we are talking about an arrangement that is explicitly stated as a loan, maybe the idea of repayment needn't be a large concern. A gracious 'thank you' and a compassionate, open spirit moving forward to enrich our interactions … well, there is a form of payoff there. A less stilted, more fluid one.
My friend had been generous to the relative who she then felt snubbed her in her time of need. But now she has this beautiful perspective on it and it has made her feel lighter. She's very giving of her time and is a gifted listener. Those attributes are so special and they open up channels of goodwill and empathy.
Sometimes we're going through something challenging and we reach out to a few people. Let's say four of them. Perhaps two get back to us right away because they can in that moment. Maybe the other two can't, but the next day they reach out and prove to be just what we need in that hour. When I learned of a dear friend's death a few years ago I did just that. How valuable it was to have each and every one of them respond when they could. I felt completely loved and supported over those first few days especially.
Over the years I've felt distant or removed from what's happening in the lives of some friends and family members. And vice versa. There is often an ebb and flow to our relationships. Even at times when it feels like no one is around to lend support, we often get it from places we hadn't ever imagined. I've come to really appreciate that about life.
The quote that brought me and this wise friend together that day was from Ralph Waldo Emerson:
"Do not go where the path may lead, go instead where there is no path and leave a trail."
A trail of love and generosity with no agenda attached – we can strive to not only be it but believe that it exists.