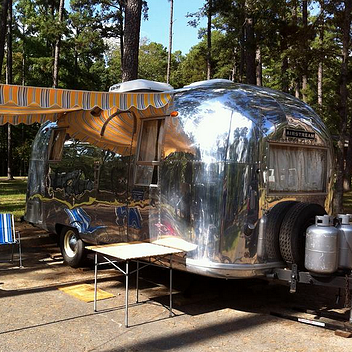 For many "Airdreamers," the opportunity to enjoy a weekend in the great outdoors within the comfort of an Airstream is an epic one. Recently, we connected with the folks at The Car Connection and gave them the chance to fulfill that dream.
They shared their experience here and we loved hearing about their first time living the "Live Riveted" life.
One of our favorite parts of their experience was: "One of the most unexpected aspects of staying in an Airstream trailer turns out to be the respect it seems to engender among other campers."
Airstreams are definitely one of a kind! We'd love to hear... What is your favorite part about camping in an Airstream? Comment below with your thoughts!
Photo by: John Churchill