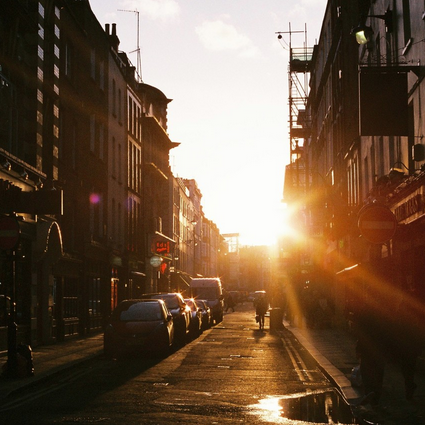 Over the years I've been drawn to certain places in the world because of books, television or films that made a destination seem inviting – Paris, Sausalito, Tuscany. But there have also been times where I was sent to a particular place, usually on business, and it was the people that lit me up so much more than anything else.
A random hotel in New England for a writers' conference where I enjoyed my early morning workout and then a chat with the employees opening the restaurant because I'd grab a coffee before heading back to my room to take a shower and 'begin' the day. The volunteers at a baseball tournament in a small Ohio town who invited me to their homes and gave me standing invitations to stay with them upon my return. Ditto in Kansas, Indiana, New Hampshire.
I didn't know their religious beliefs. I didn't know where they stood on politics. It didn't matter.
While it is more challenging than ever to get to know people and make a connection simply based on the fact that we're all human beings making a go of things, it is so much more satisfying to achieve that in a world where we pre-judge and categorize every darned interaction. The urge to simply be is stronger than ever for this American and global citizen. I live riveted to it.
Perhaps that's why I was so taken with the words of Akhil Sharma in a recent article in The New York Times titled "The Trick of Life." He describes a difficult period of writer's block and the realization that helped him out of it – he needed to be outside of himself.
"By focusing on others and their needs, my own problems seemed less unique and, somehow, less pressing," he writes.
A simple shift to praying for those around him – a jogger or a nanny pushing a stroller – and eliminating behaviors that made him feel guilty, like not recycling or stealing Splenda from Starbucks, had a major impact.
"I stopped wishing away the guilt and starting acting in ways I didn't need to feel guilty about, even a little," he writes.
That opens the flow of creativity, he found.
Several bits of his story gave me pause, but the idea of paying attention to people and extending myself to others really resonates. It has helped my creativity a lot. When I need a writing break I often slide my desk chair back, put on sneakers, and head to Starbucks a block away for some banter with baristas and/or chatting with other members of my community. Plus, I related on another level. There was a time when I thought nothing of tossing a handful of Equal packets in my pocket, but wouldn't think of it now. I don't steal. Easy barometer.
What all of this does is allow clear passage for ideas, but it also opens our interaction with ourselves and those around us. There is more space. We're more relaxed. We're not crammed in our own heads, looping self-criticism about our lack of productivity. Human connection, we now know, is an essential part of being productive for many of us.
The person, the spark, the moment, the fleeting hopeful thought for that guy walking with a cane. We all feel seen in this scenario, not because of something we espouse but because we just are.
Sometimes place is a little slice of heaven. But sometimes it's the stranger turned fellow human, in an instant, somehow grounding us and propelling us to the next thing that is its own kind of paradise.
No view required.