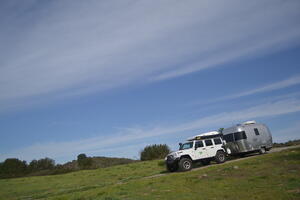 Airstream has long been concerned with protecting the environment – we emphasize efficiency in travel and longevity of use, with almost 70% of the Airstreams that have been built still on the road today. In part because of this nature-conscious philosophy, EcoTrek sought to partner with Airstream.
EcoTrek is a non-profit organization whose mission is to work to preserve natural and cultural resources, and to promote the use of renewable fuels and recycled/recyclable material in automobiles. They do their work primarily by spending a lot of time in the field – up to 300 days in a typical year – travelling both North and Central America to visit endangered resources to do work to protect them, and to test innovative renewable fuels, designs, and processes on the road in real-world situations.
With so much time on the road, often in remote locations and sometimes up to 100 miles from the nearest hotel, EcoTrek needed to find a way to make sure accommodations would be available for their field crews at all times, and the solution obviously needed to be eco-friendly. Luckily Airstream has been setting the precedent for environmentally-conscious travel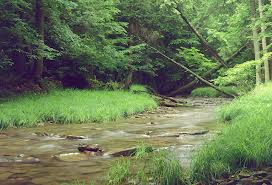 for almost a century. "We've been fans of Airstream since our inception," said EcoTrek founder Tom Holm. "If you're going to travel, you should conserve as much as possible."
EcoTrek sought out Airstream because of our tradition of promoting efficient travel, adventure, and products that are built to last and to be passed down from generation to generation, rather than being cast aside. We think it is great that EcoTrek is fighting to preserve our natural and cultural heritage, and we encourage their exploration of renewable fuels – and of America at large.