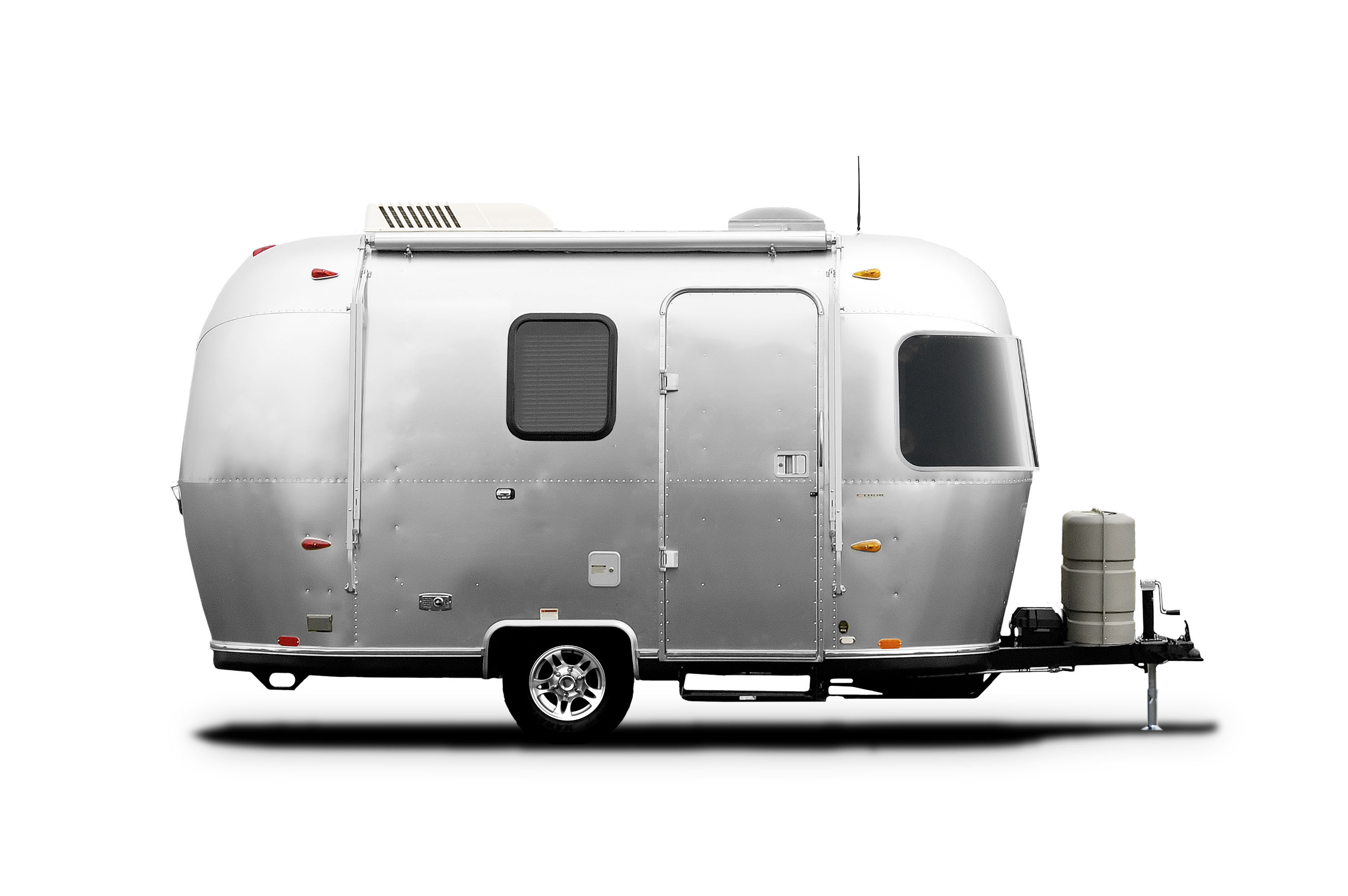 At Airstream, we're passionate about enjoying the outdoors through travel and camping. We want to find ways to spread the gospel, so to speak, of trailer camping to as many people as possible. The concept can be intimidating to someone who's new at it, though.
Driving a vehicle while towing a trailer isn't something with which a lot of laypeople have experience. People think of trailers as bulky and hard to drive, and if you haven't done it before, you might be hesitant to take the plunge. You might feel left out. That's where the Airstream Sport comes in. With the Sport travel trailer, there's no worry. As Airstream's smallest trailer, it's the most nimble and maneuverable one we offer.
The Sport can be towed by almost any vehicle, even a midsize or small sport-utility vehicle. It's relatively light for having a solidly built aluminum structure, and along with the classic Airstream design, this gives the Sport fuel efficiency and agility that you wouldn't expect.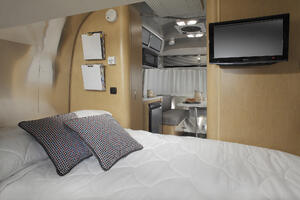 The Airstream Sport is compact but disarmingly spacious on the interior. Intelligently-designed floorplans maximize the available space. With running water for a shower and sinks, electricityfor lights and electronics, and fuel for cooking, the Sport has the similar amenities as many of the larger trailers. It also comes in two sizes, so if you need a little more space, the Sport can meet that need.
Nimble and eminently driveable, the Airstream Sport line is perfect for the aspiring camper new to travel trailers. It sets a new standard for ease of use, and is perfect for those who want to just hitch-up and go. Whether you're a first-time traveler or a student of the road looking for simplicity, the Airstream Sport makes independence available to all.