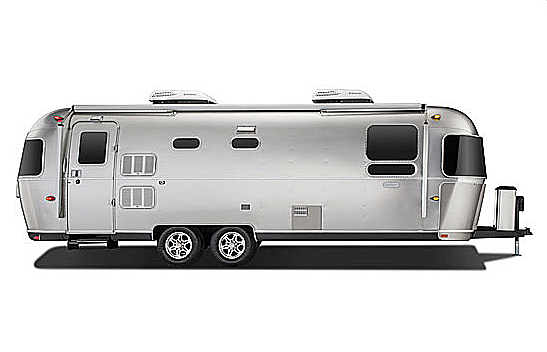 Cruise into – the Land Yachts
Slip into the flagships of our fleet as we introduce the new Land Yachts. Breaking away from typical interior design, these units boast modern, clean lines and truly proclaim an atmosphere reflecting the world's finest luxury watercraft.
The Land Yacht is the product of an international collaboration between Airstream, Tecnoform S.p.A., maker of fine cabinetry and the design studio of Officinia Italiana Design. The Land Yacht travel trailers are crafted with quality materials and equipment throughout, including boat-deck flooring, LED panel lighting elements, and Corian® solid surfaces.
Sail from coast to coast and around the world. Hit your every destination, in this top-of-the-line craft.